Physicists solve 40-year mystery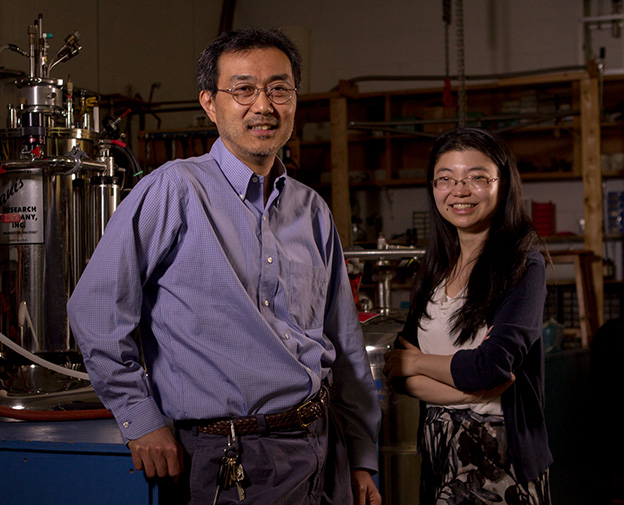 Takashi Imai, Physics, and graduate student, Mingxuan Fu, have established that an elusive form of matter, known as "spin liquid", previously known only in theory, does in fact exist. Their results, recently published in the journal, Science, answer a complex question of condensed-matter physics and represent a career high for Imai, who has worked on the problem for nine years.
The proof had eluded other top physicists, even Nobel winners, for decades.